Up Next On Movers & Shakers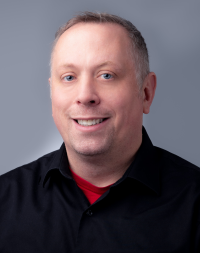 Dr. Deb Osgood & Justin McIsaac
April 3rd, 2021 11:00 AM iHeart Radio | That's a Wrap!
After 2+ years the Movers & Shakers program is coming to a close.  What a run it has been having the pleasure and honor of interviewing so many intriguing leaders from diverse walks of life, many quite moving, others touching our hearts, those lending food for thought over hardships, and all inspiring us to be our best selves.
The program evolved from a book, co-authored by the original co-hosts of this program Dr. Deb Osgood and Jack Heath, entitled "Kick-Ass Leadership".  The book interviews a number of today's leaders introducing what makes them tick, sharing their journeys about resilience, perseverance, passion and innovation, and their successes; thus, spawning the creation of the weekly iHeart Radio Progam "Movers & Shakers" where many others share stories about their passions - whether evolving from desire and/or hardship - to their ultimate successes and positive impact in touching the lives of others.
This weekend we'll reminisce and wrap up our show with Host Dr. Deb and Producer, Justin McIsaac.
Dr. Deborah Osgood holds a PhD in Transformational Leadership and is President & CEO of Osgood and Associates, Inc., an organization that has developed a proven process for helping individuals pursue their passions and transform them into successful, profitable businesses.  Dr. Deb is confident that anyone, no matter their background or situation, can achieve success if they truly focus their energy toward it.   She also believes leadership comes from within, inspires others, and becomes a collective force that drives transformative social change.
Justin McIsaac, Producer of "Movers and Shakers" and "NH Today", has been in radio since 2008, working every job you can think of in radio, including that of producer.  Justin also works as a freelance sportscaster, broadcasting games for UNH, Dartmouth, St. Anselm College, SNHU, and many more colleges and high schools.  Justin was named 2019 NH Sportscaster of the Year, 2014 "Best Morning Show Team" with Dan Lunnie on "Seacoast in The Morning" which aired on the now defunct 98.7 The Bay.
Prior to his radio career, Justin performed as a Professional Wrestler for 12 years, working in rings up and down the east coast as "Justin Shaype" and "The Alpha Male Justin Powers".  Justin lives in Rochester NH with his wife Renee, his children Cameron and Keeley, and their tiny dog Cujo.