Coming Soon!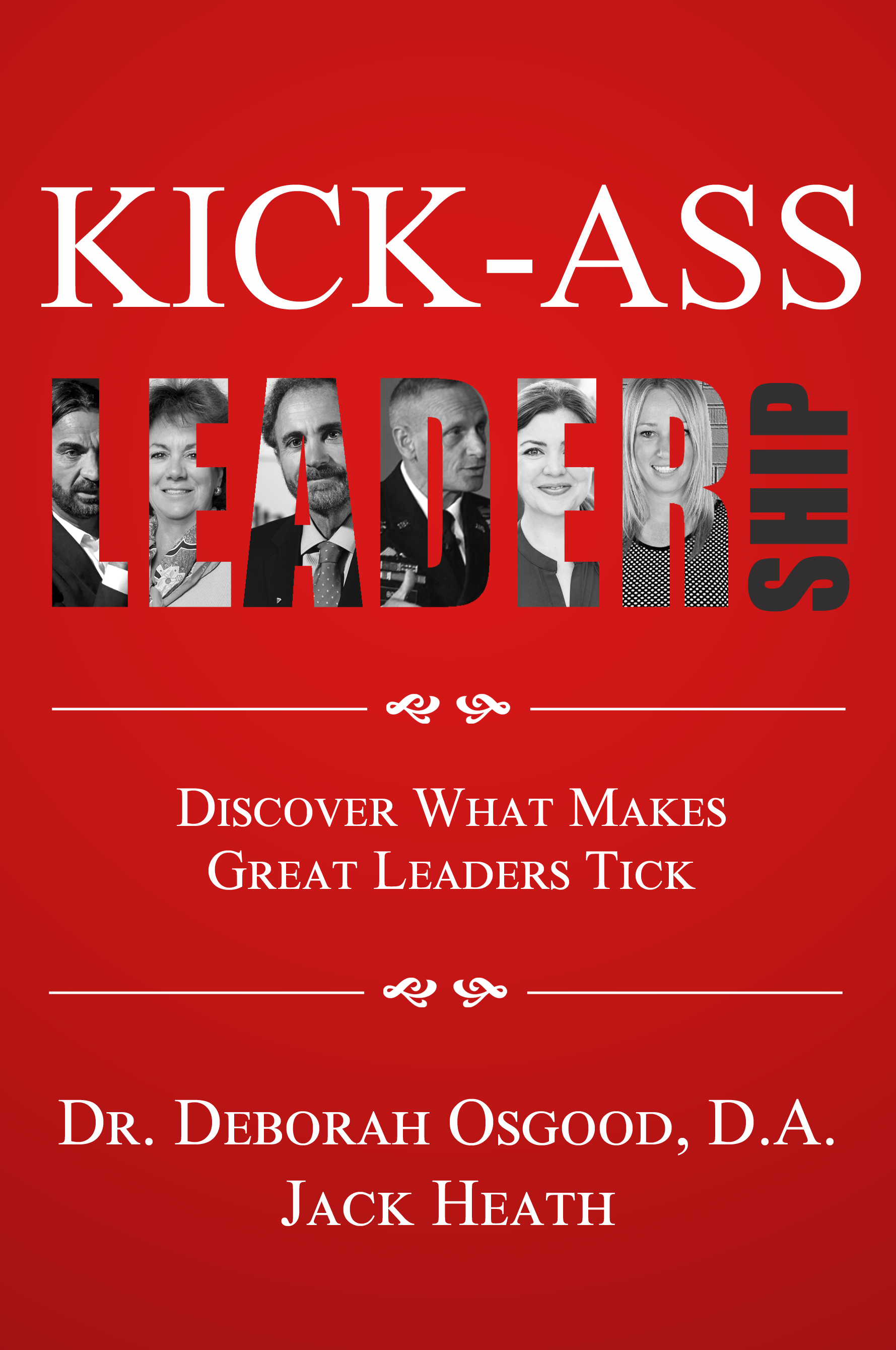 Kick Ass Leadership
By Dr. Deborah Osgood & Jack Heath
Ever wonder what it takes to be a leader? Is it something that you figure other people possess and not you? Think again!
Kick-Ass Leadership takes you on a remarkable journey about resilience, perseverance, focus, survival, innovation, passion, and several other characteristics that are common in today's leaders. You'll learn about real people just like you, who are addressing difficult issues such as immigration, sexual harassment, and equality. You'll meet a young woman who exemplifies how sportsmanship-like behavior can serve us well both on and off the field. You'll be introduced to a style of leadership called servant leadership that dates as far back as 500 BC. You'll meet a woman driven by a need to provide for her family that went from Mom and volunteer to commercial real estate powerhouse and creator of more than 9,500 jobs! All ordinary people doing extraordinary things.
Featuring interviews with…
Fahim Fazli, actor and author
Renee Plummer, Vice President of Two International Group
Tom Raffio, President & CEO of Northeast Delta Dental
Brig. Gen. Donald Bolduc, retired U.S. Special Operations, Commander
Lindsay Hoopes, General Manager of Hoopes Vineyard
Morgan Munson, Group Sales Manager for Miami HEAT